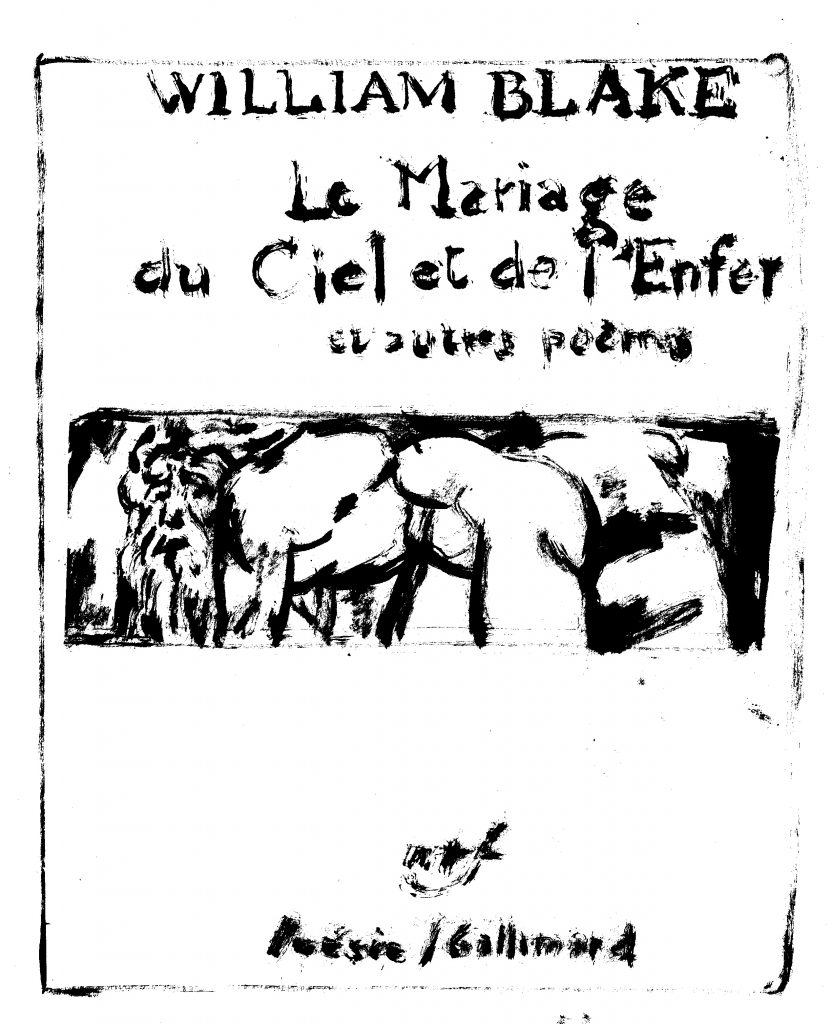 I leave for London, taking a book, The Marriage of Heaven and Hell and Other Poems by William Blake. A bilingual edition, selected and introduced by Jacques Darras. I know I have to get to the station early to catch the train to England. I arrive at Gare du nord and look up at the clock. Twenty-nine minutes until the train leaves. I go upstairs to the Eurostar departures area. A woman standing at the front of a long queue of pudgy people stamps my ticket: no guarantee of departure. There are twenty-eight minutes to go; I should have got here thirty minutes in advance. My ticket's in German, but I could—I should—have spotted that crucial number. Now all those after me also have to be 'informed', as the woman calls out to a colleague. The queues are a mixture of passengers from my train and others who are booked onto later trains. The minutes tick by. In the narrow walkway, the confused queues move slowly, then come to a standstill at the bottleneck at security. The 'informed' passengers try to pass those they suppose to be lower priority—with or without asking. It's a free-for-all. Others, including me, stay in line, increasingly anxious and annoyed, wondering whether they're going to make it. Nearly time. At last we pass through customs and begin to run.
The Eurostar staff assure us that the train won't leave without us. We don't believe them.
The train speeds out of town. I look at the sky and cry. Going through the Channel Tunnel I feel nothing. Then comes more sky. England. On the way back, I make sure I'm on time. And I notice that the reception of passengers at St Pancras—a queue for each train—is nothing like the mayhem at Gare du nord. Of all the differences between London and Paris, France and England, this is perhaps the most striking. The day after my arrival I stay alone in my room for a long time, in bed. Everything's over for the man in love whose heart is dust. Everything's destroyed. Everything's white. Transparent. Dead. His trampled body walks like a ghost, passing other ghosts of time, all displaying the colours of life or the city, warm and shimmering or chill and grey.
Vampires, zombies, gothic nurses. Then shop windows, lights, alcohol, fine food and fast food, lingerie. It could all have been got up just for a month or a night. Like a circus. Like the backdrop to an intense celebration. A pagan ritual. Halloween.